Take to the sea aboard the JV Exploramer and transform yourself into a Gaspesian fisherman or oceanographer. Back at the wharf, you will no longer see the St. Lawrence in the same way. The JV Exploramer is a Hurricane zodiac with a closed cabin for 18 passengers and 2 crew members. Note that exceptionaly this year, the number of passengers will be limited and will vary depending on the size of the families/groups who book in order to meet the new health standard required.
Departures daily :
Fom July 1st to August 31th 2020, reservation recommended to secure a place.
From September 1st to October 11th, 2020, reservation required 24 hours in advance.
*Sea excursions may be cancelled without notice due to weather conditions.
Discover the St. Lawrence
This excursion offers a first contact with the St. Lawrence. Attend the hauling of whelk traps and rock crabs traps. Let the guide inform you about trap fishing techniques, species biology and habitat. Also learn how to handle a crab… without getting your fingers pinched!
Duration: 1 h 30
Schedule: Every day at 11am and 3:30pm
Laboratory at Sea
Transform yourself into an oceanographer during a sea excursion! Participate to a data collection using scientific tools such as a CTD probe and a net to sample marine plankton. Be a part of a lobster's fishing trap lift and demystify this species' biology with a naturalist guide. Understand the marine life's study while having fun!
DURATION : 1 H 30
SCHEDULE : EVERYDAY AT 1:30 PM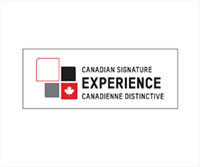 Watch activity's overview