Set sail aboard the brand new ship, the C-E Marin Exploramer, for a science-themed excursion and discover the marine biodiversity of the St. Lawrence. Watch as crab, whelk or lobster traps are pulled, test your fishing skills or become an oceanographer.
The C-E Marin Exploramer can accommodate 30 people in a closed cabin, including one passenger wheelchair space (book by phone at 418-763-2500 in this case). On board there are toilets, a laboratory, observation tables and specialized fishing gear.
*Sea excursions may be cancelled without notice due to weather conditions.
Discover the St. Lawrence
This excursion offers a first contact with the St. Lawrence. Attend the hauling of whelk traps and rock crabs traps. Let the science animator inform you about trap fishing techniques, species biology and habitat. Also learn how to handle a crab… without getting your fingers pinched!
Duration: 1 h 30
Schedule: Every day at 11:00 a.m. and 3:30 p.m.
Departures daily :
From June 5 to September 4 2023, reservation recommended to secure a place.
From September 4 to October 2 2023, reservation required before 5:00 p.m. the day before the sea excursion.
Laboratory at sea
Transform yourself into an oceanographer during a sea excursion! Participate to a data collection using scientific tools such as a CTD probe and a net to sample marine plankton. Be a part of a lobster's fishing trap lift and demystify this species' biology with a science animator. Understand the marine life's study while having fun!
DURATION : 1 h 30
SCHEDULE : Every day at 1:30 PM, from June 5 to August 20 2023.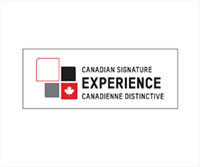 Watch activity's overview
Smarter Seafood, Introduction to sustainable fishing
The Introduction to fishing sea excursion introduces you to a recreational fishing experience on the St. Lawrence River with a science animator. In addition to discovering many edible species, you will learn more about the marine species of the St. Lawrence, the anatomy of fish, the equipment needed to fish and the regulations. You will also be made aware of sustainable fishing and good catch-and-release techniques.
Duration: 2 hours
Schedule: Every day at 7:00 a.m. from June 24 to September 4 2023.
Equipment provided:
Fishing rods;
Fishing box (bait, flies, line, swivels and hooks);
Dip net;
Very large freezer bags (1 per family);
Eviscerate knife;
Fish scale.
Sunset over the sea
Let yourself be carried by the waves during a contemplative excursion in the evening. Take advantage of this moment of relaxation to admire the breathtaking colour show that offers us the sunset of the Gaspésie. The perfect opportunity to make spectacular photos.
Duration: 1 hour
Schedule: Every day at sunset from June 24 to September 4 2023.